Social Media
Management.
More than ever, consumers are turning to Facebook to learn about your business, resolve customer service issues, and even act as unpaid champions for your brand. Social media management is a requirement in today's sea of social and digital conversations.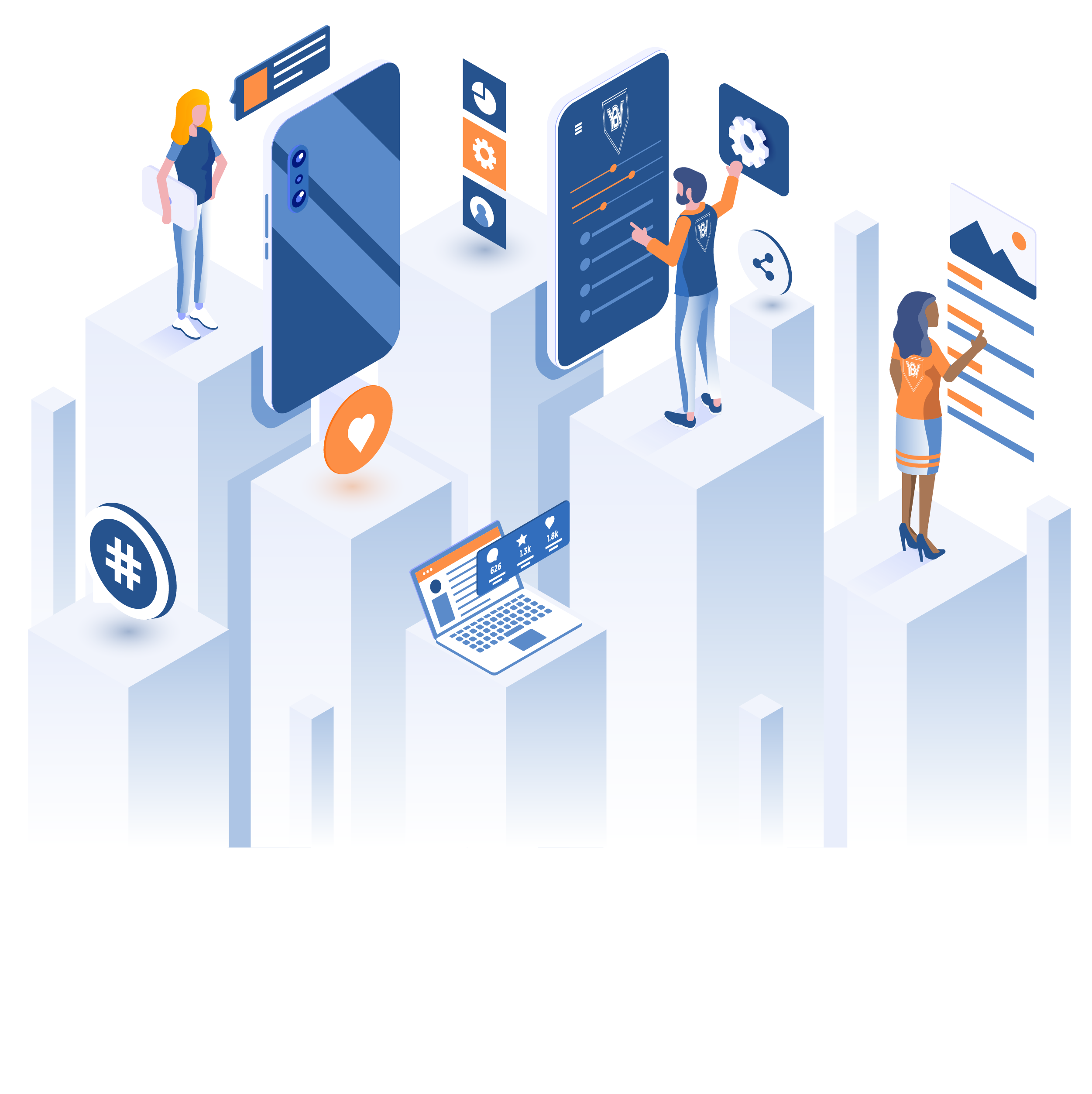 Do you know what people are saying about your brand online?
We do. YBV can help you respond quickly and effectively to nip the occasional frown in the bud and get your brand's reputation back on track. We can get you so involved in the social chatter surrounding your brand, complainers will come to you for help before spouting off.
Bottom line: People are already talking about your brand. Join the conversation and take control of your social image with our social reputation management services. Social media has changed the marketing game, from the fundamentals all the way to the goal line. Even if your company has never set foot on the field, social media is already affecting your brand.
Every day, customer comments and reviews on outlets like Facebook, Twitter, Yelp and more are making or breaking sales. Looking for a social media management solution? Your Brand Voice can help.
Marketing is no longer one-way messaging, company to buyer; it's a dynamic relationship that needs care and attention. YBV can create interactive customer relationships via social media, influencing the influencers to spread the good word about your company — marketing in the new millennium. We know how to tap into what people are saying about you online, dissolve the negative and amplify the positive. The result is cohesive social media management experience backed by the strength of your brand's entire marketing presence.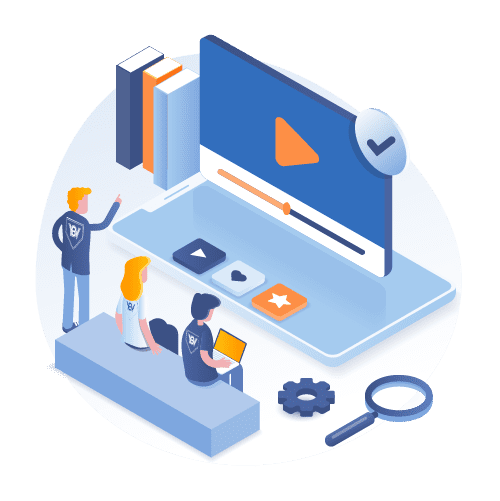 Stay ahead by staying social
A great sale or positive customer service experience will be quickly posted and shared with a customer's friends. From there, word spreads. The higher your level of social participation, the bigger payoff you'll get from customers sharing stories about your business.
The same is true for negative publicity. When a customer has a bad experience in your store, there is nothing stopping them from telling the world at large via social media. Complaints spread like wildfire if left unchecked; one of your cashiers has a bad day and within lightning speed you could be in the midst of an online PR crisis. Be ready with YBV's social media management services.

Marketing Solutions That Work.
We offer a wide variety of effective social and digital marketing solutions that are designed to amplify businesses just like yours.
Marketing Automation
We're experts at optimizing HubSpot, Marketo, and Pardot to automate your digital marketing with data-driven strategies.
Website Development
We design and develop mobile friendly websites that attract visitors looking for your products and services.
Intelligent Email Marketing
We develop highly effective email nurture campaigns that are designed to engage and convert more customers.
Social Media Management
We deliver highly targeted social media strategies that connect your ideal audience with engaging content.
Reputation Management
Our reputation management platform effectively increases 5-star reviews and proactively eliminates the bad ones.
Social & Digital Advertising
We deploy hyper-targeted social & digital advertising campaigns that will grow your business cost effectively.
Video Marketing That Engages
We work with you to craft the perfect video that represents your brand, then we amplify it to your ideal audience.
Effective Brand Management
We develop digital brand strategies that will grow your business across social, web and other online channels.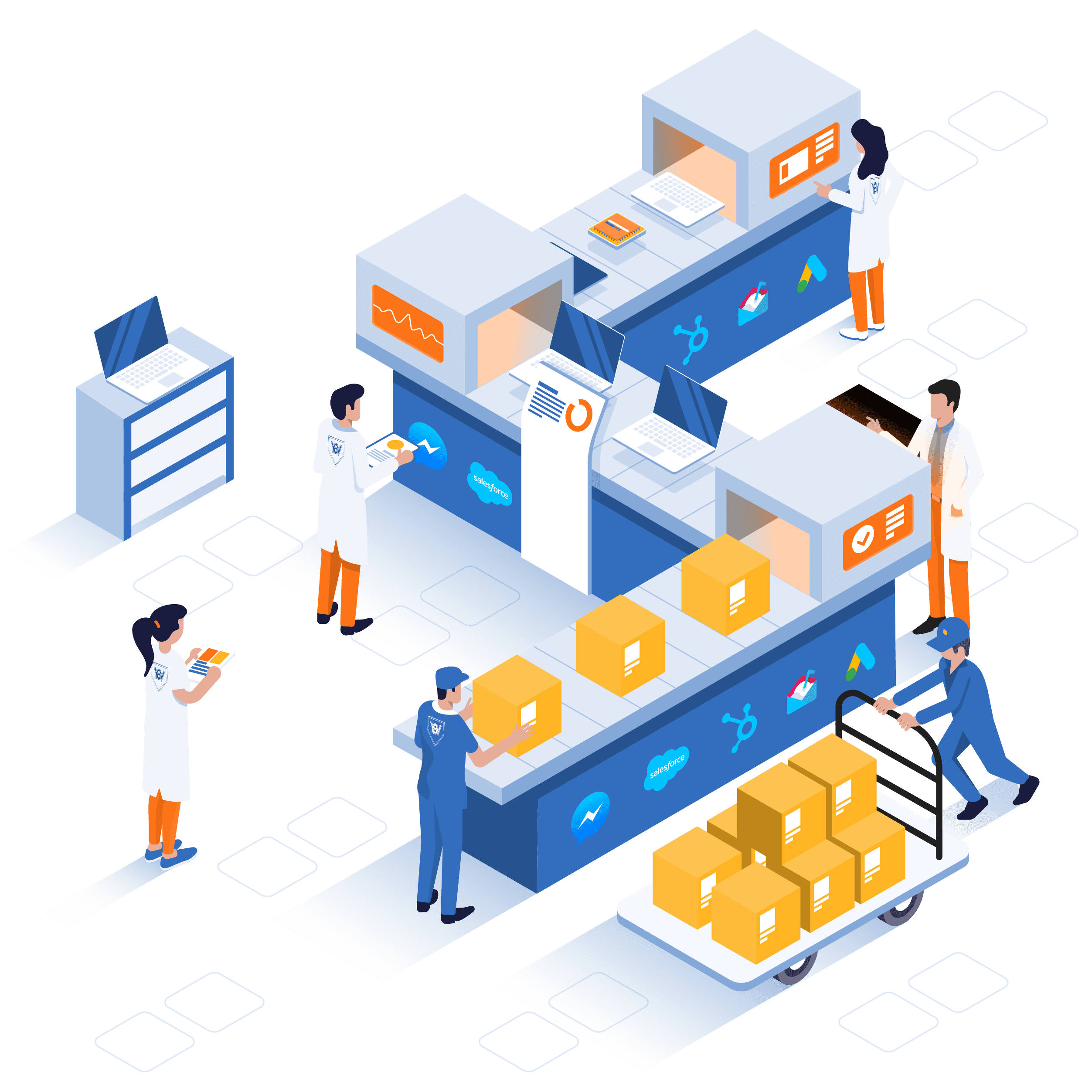 It's like having an entire team running your marketing 24/7.
Learn how a data-driven marketing strategy using Your Brand Voice can fuel your brand's growth and efficiency.
Get Started

Ready to get started?
Schedule your
15-minute intro call

today!